We all know how useful Reflector is! Now it has added a cool new ability to disassemble BAML files! …you know those compiled XAML files. I saw this post on UrbanPotato.net that tells you how to get it running on your machine.
Make sure you have the most recent version of Reflector running. To do that click on "Check for Updates" under the Help menu.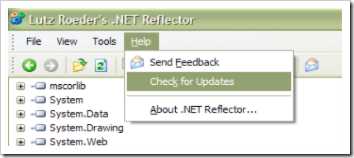 It showed 4.2.51.0 after updating mine.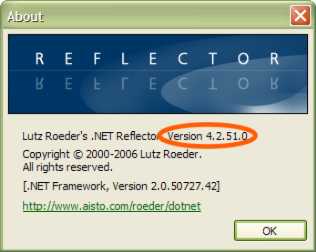 Now go explore ;)